Brenda Thompson's Page
Mrs. Thompson's Page
Hi! My name is Brenda Thompson. I currently live in Wolbach, NE with my husband Luke, my two daughters Layla (2 1/2 years old) and Jaylynn (17 months), and our two basset hounds Izzy and Zoey. We love spending time with our daughters and watching them grow and learn. They really keep us on our toes! Luke and I have been married since July 2013. Luke is the 7-12 Social Studies teacher here at Palmer. We love being part of the school and community here in Palmer!
Here is more information about me. My maiden name is Safarik. I grew up on a farm near Farwell, NE. As I was growing up, there was never a dull moment at the Safarik household because I have 3 brothers and 3 sisters. My parents are Rick and Elaine Safarik. I am the 2nd oldest out of my siblings. I attended Farwell Public School in Elementary and then graduated from Elba Public School in 2006. After graduating high school I graduated from Xenon International School of Hair Design in 2007 and worked in a salon for a year in Grand Island. I then decided that I wanted to go back to school to major in education. While attending college, I was the head volleyball coach at Elba for 3 years. For my student teaching experience, I taught at Greeley-Wolbach Public School in Fall 2013. I graduated from the University of Nebraska-Kearney in December 2013 in Elementary Education. Just recently, July 2018, I graduated with my Masters in Reading from UNK.
I am currently going on my 5th year teaching 4th grade here at Palmer. My favorite part about teaching 4th grade is Nebraska History. I have a strong passion for teaching students about our state. Watching the students learn and grow is so rewarding. I am looking forward to another year in Palmer!
My Family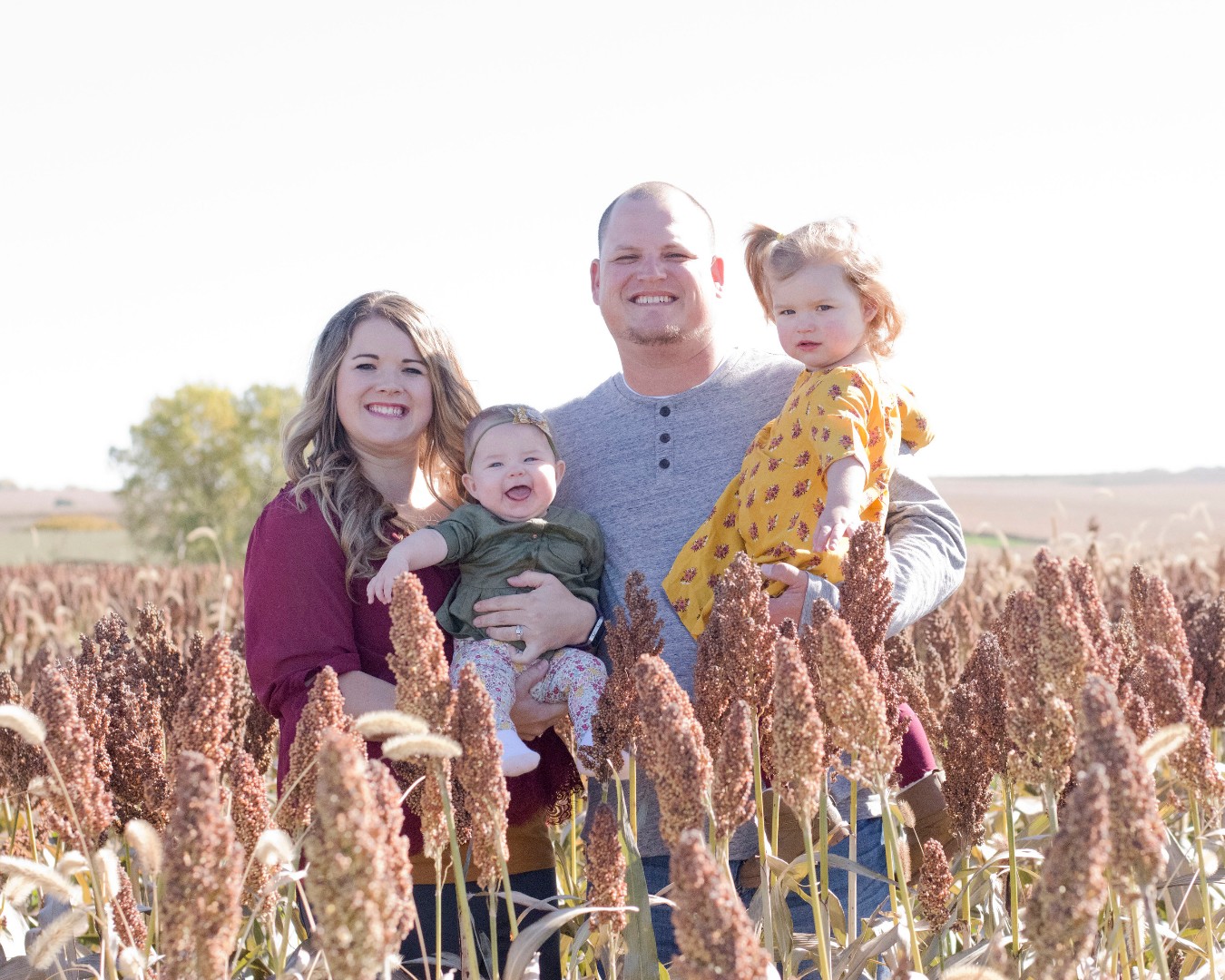 2018-2019
4th Grade Daily Schedule
8:00-8:15 Pledge, Lunch, Attendance, AR
8:15-9:45 Reading (small groups 9:15-9:45)\
9:45-10:30 Science
10:30-11:20 Music/PE
11:20-11:44 Handwriting and AR
11:44-12:10 Lunch
12:10-12:30 Recess
12:30-1:30 Math
1:30-1:50 Recess
1:50-2:00 Read Aloud/Milk break
2:00-2:30 Nebraska History
2:30-3:00 Writing
3:00-3:25 Study Hall
3:25-3:30 Assignment Book and Dismissal
Library: Tuesdays-1:45-2:15 (1st Quarter) 2:40-3:10 (2nd-4th Quarter)
Guidance: Thursdays- 2:00-2:30
Art: Fridays-2:00-3:00