Heath McClellan
Contact information:
If you need to contact me I am available everyday during my plan from 8:00am to 8:50am and also before and after school.
hmcclellan@palmer.esu7.org
202 Commercial Street PO Box 248 Palmer, NE 68864
308-894-3065
Schedule

:
1st: Plan
2nd: Geometry 9-10
3rd: Business Math 9
4th: Pre-Algebra 8
5th: Pre-Algebra 7
Lunch
Study Hall
6th: Physics
7th: Informal Geometry
8th: Junior High Sports & PE
About Me: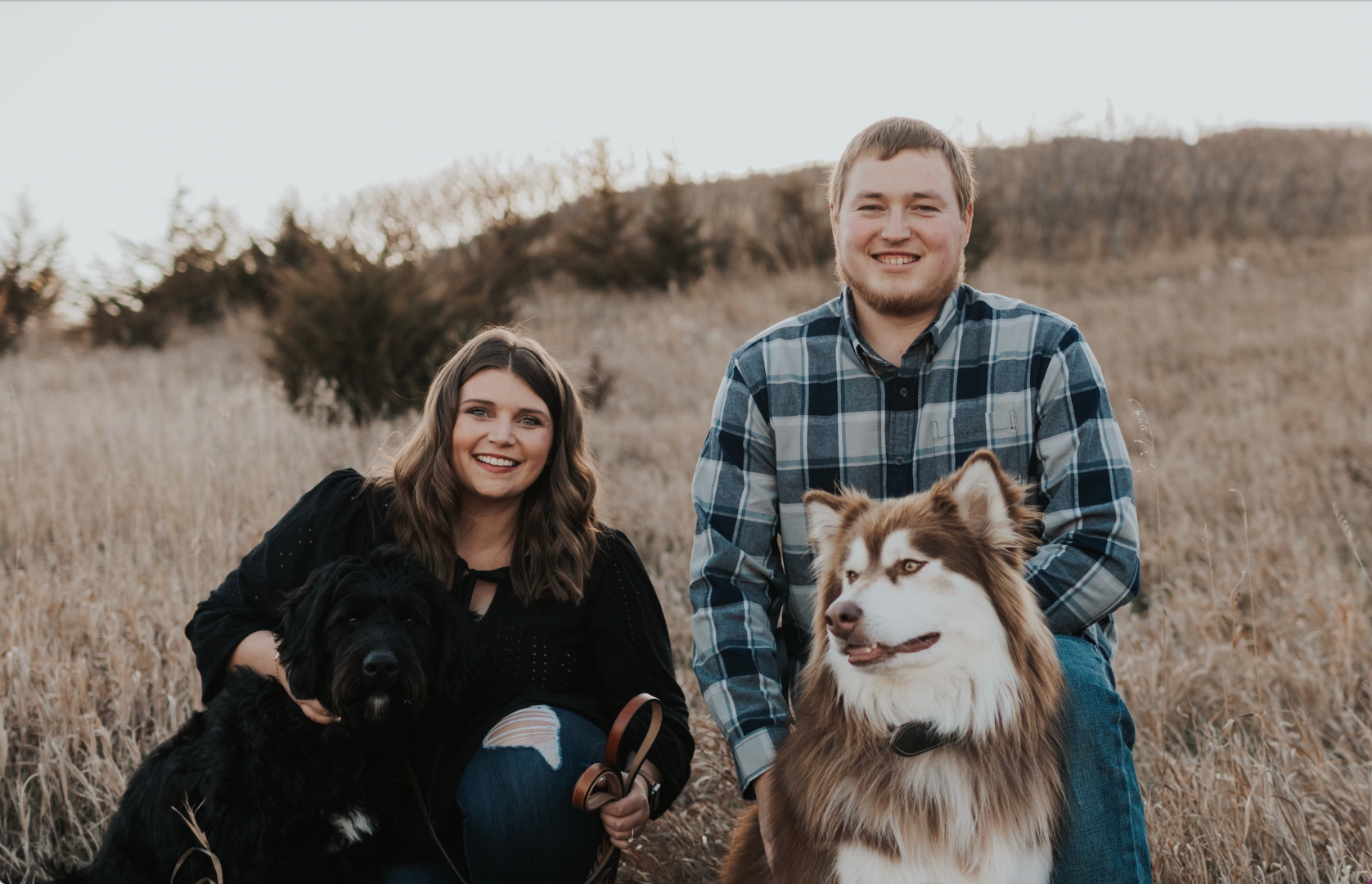 Hello, my name is Heath McClellan and I am excited and honored by the opportunity to be returning to my alma mater to teach 7-12 Math and Physics. This is going to be my fifth year of teaching as I spent the last four years working at Grand Island Senior High and the Career Pathway Institute.
As for my education, after graduating at Palmer, I then went to Hastings College were I enjoyed a few years of playing college baseball and received my degree of 6-12 math education with a minor coaching endorsement in 2018. I then just finished my masters program of Educational Leadership through Northwest Missouri State in May of 2022
I was recently married on January 22, 2022 to my wife Alexa. She worked with me in Grand Island but is now on her second year as the high school English teacher in Fullerton. We are expecting our family to grow, as our first kid is due on November 12th. It has been a busy year this year! We also have a lot of animals at our house as we have and Alaskan Malamute, Comet, and Bernedoodle, Rebel, and two cats, Frank and Nova.
For those who do not know my family, my parents, Larry and Nancy, and my older brothers, Cody and Michael, all live in the Palmer area and work on the family farm. I guess that just makes me the odd ball of the family!